Passionate about Health & Wellbeing
Dunedin's legendary Sunray Apothecary Healthstore has been helping and guiding customers on natural health for over 40 years. Today, Sunray is lovingly owned by qualified Naturopath and Medical Herbalist Nicola Dean. Nicola and her team of experienced practitioners and students are passionate about all things natural.
We are happy to discuss your health concerns or query's, recommending practical, affordable solutions so you can improve your health & well-being.
Meet Nicola MSc (Dist) Herbal Medicine, B.Arts, ND, MNZAMH
Nicola has studied and practiced natural medicine for over 25 years. She has accumulated both academic and practical knowledge and experience. Nicola's ethos is to combine traditional wisdom with the latest in scientific research to find the perfect natural health solutions.  
Nicola is a longstanding member of the New Zealand Association of Medical Herbalists (NZAMH), which is active in promoting the safe and effective use of herbal medicines.
Nicola and husband Graeme, own and operate two busy Health stores in Otago. Sunray aspires to embrace modern technology, showcasing the best in herbal medicines and great quality local goods that can support your natural health journey.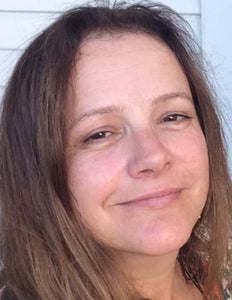 Meet Michele
Michele has a passion for health and well-being, herbal medicine and nutrition. 
She has studied and worked in the health industry for 29 years and has been at Sunray Health Store for 21 years.  She is always happy to help share her ideas on how to live a balanced healthy life. Outside of her work life she enjoys preparing healthy foods, yoga, walking in Nature and living a balanced happy life with family and friends. Let food be your medicine and medicine be your food.